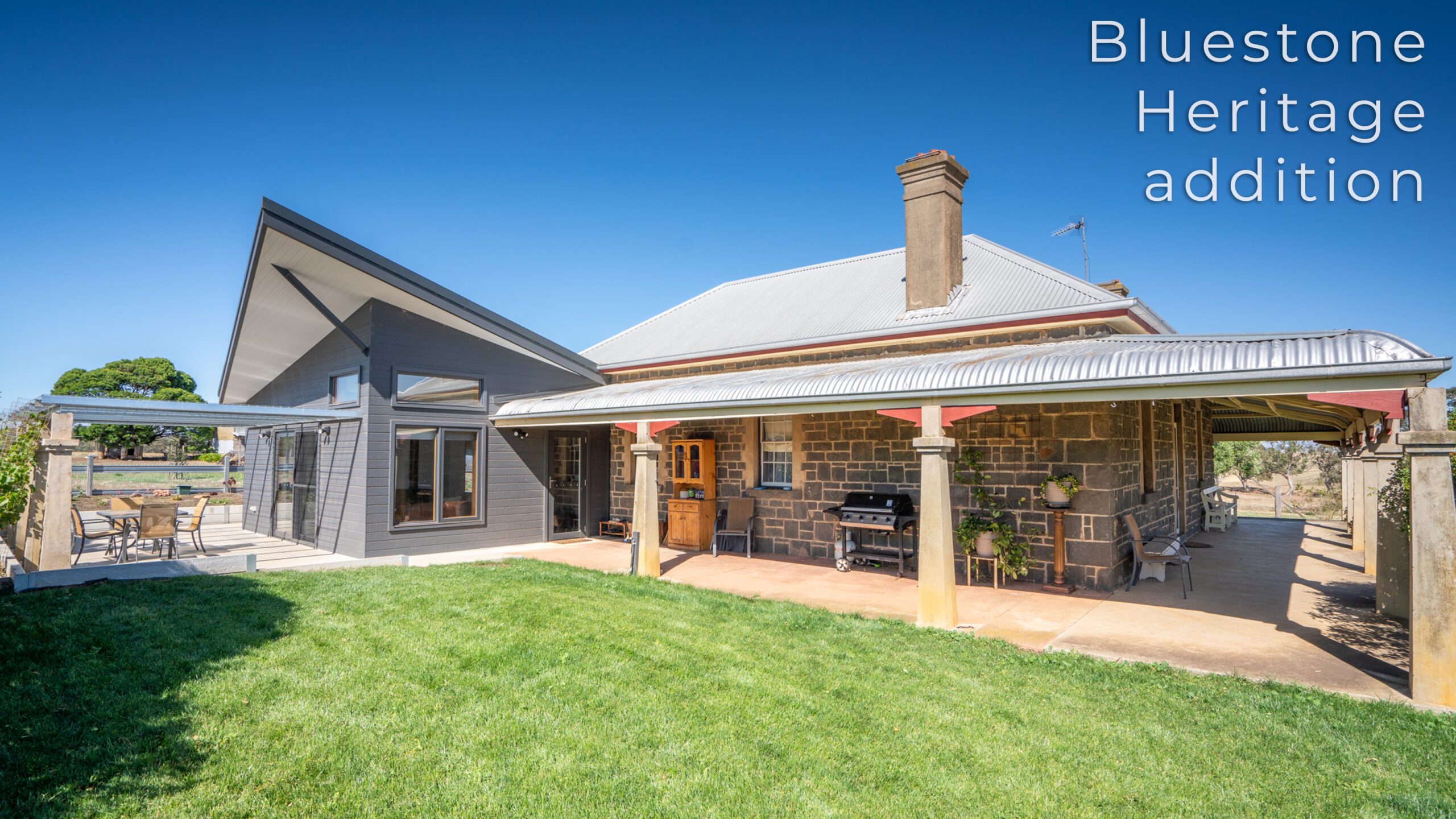 12 Jan

150 year old bluestone farmhouse gets modern energy efficient addition

'Craigie-Lea', an historic bluestone farmstead dating back to the 1870s has been in the same family for generations. The expansive property boasts the Victorian Pyrenees mountains as a backdrop. The bluestone for the walls was quarried from the property not more than 500m away. Over the time numerous interventions and alterations have been made but with the core square footprint of the home and hipped galvanised iron roof have remained in-tact. A veranda was added much later, first with a concave corrugated iron roof with timber posts, and then later replaced with a bull-nose roof profile with fluted concrete pillars as supports, on all four sides of the home. Despite the obvious beauty and priceless historical value of such a dwelling, the design simply does not lend itself to producing and retaining warmth through our long and dark Central Victorian winters. With the need to accommodate an ever growing family and the practicalities of day to day farm-life, our solution was to create a completely new addition which would sit beside and touch the bluestone, but not engulf it. When I approach the home from the lengthy dirt driveway I want to see and appreciate the old existing building and also recognize that there is quite obviously a modern addition beside it.

See more of this project in our folio gallery here.

Video and editing by Tibor Hegedis

Please visit our Youtube channel to see more videos about all things sustainable building design.