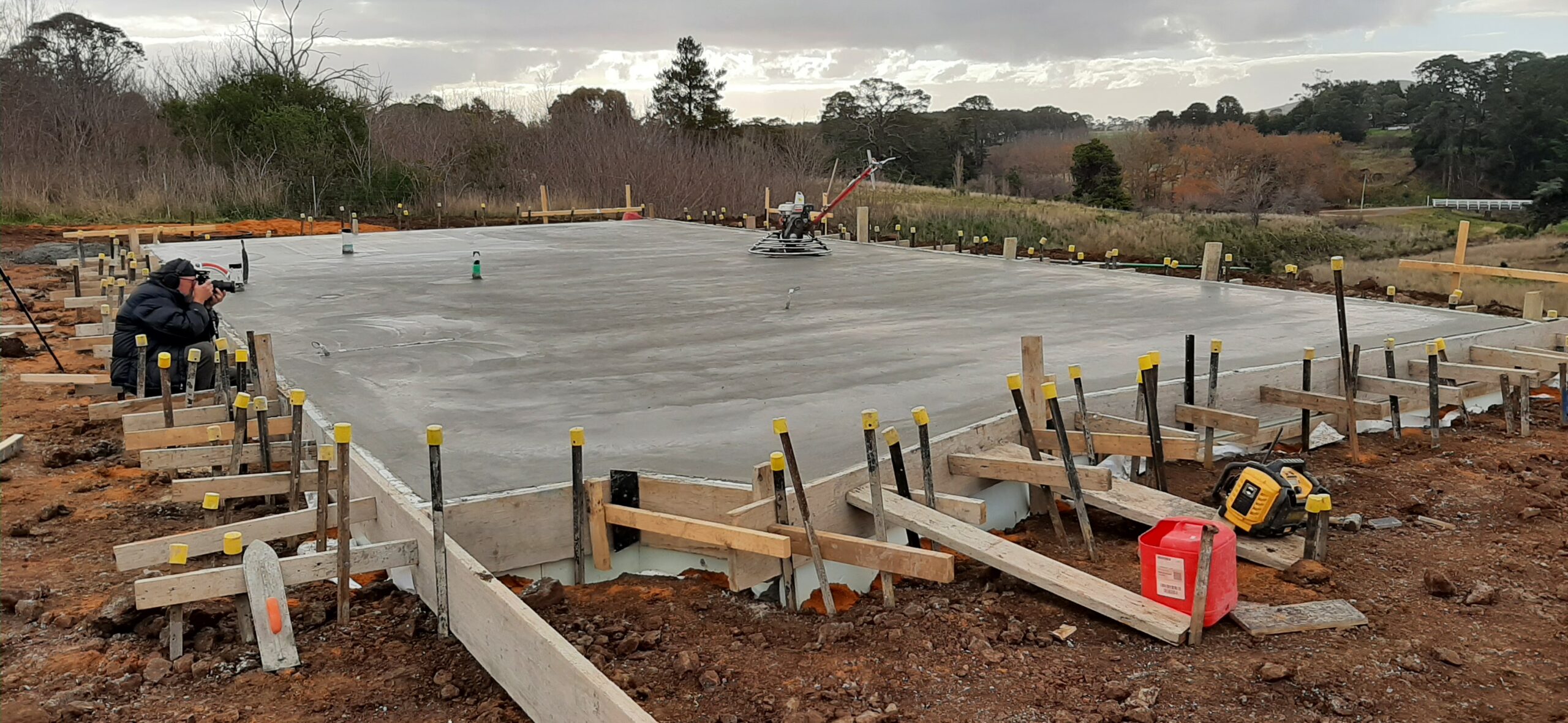 12 Jan

The slab is down for our SIPs family home

We discuss the general principles of orientation for a passive solar home, site cuts on a sloping site, and insulating our slab edge and NOT under it. We have cast-in 2 temperature sensors into the slab to be able to monitor the slab temperature throughout the year, as compared to outside air temperature and inside air temperature. We have placed one centrally and one towards the south edge. There is XPS insulation to the perimeter only and this extends down into the bottom of the trenches to buffer fluctuating air temperatures close to the ground surface around the building. No under slab insulation as this compromises the slabs ability to absorb excess summer heat. The idea of thermal mass is to maintain a steady temperature in your home. Its not there to actually heat or cool it but a steady temperature will give you comfort because its either going to be warmer or cooler than it is outside. I got a couple of terms mixed up due to my frozen brain and off-the-cuff speaking. I meant PARALLEL with the contours of the site, not perpendicular, and ORIENTATION from Grid north, not slope.

Filmed and edited by Tibor Hegedis

Please visit our Youtube channel to see more progress on our home and other videos about all things sustainable building design.