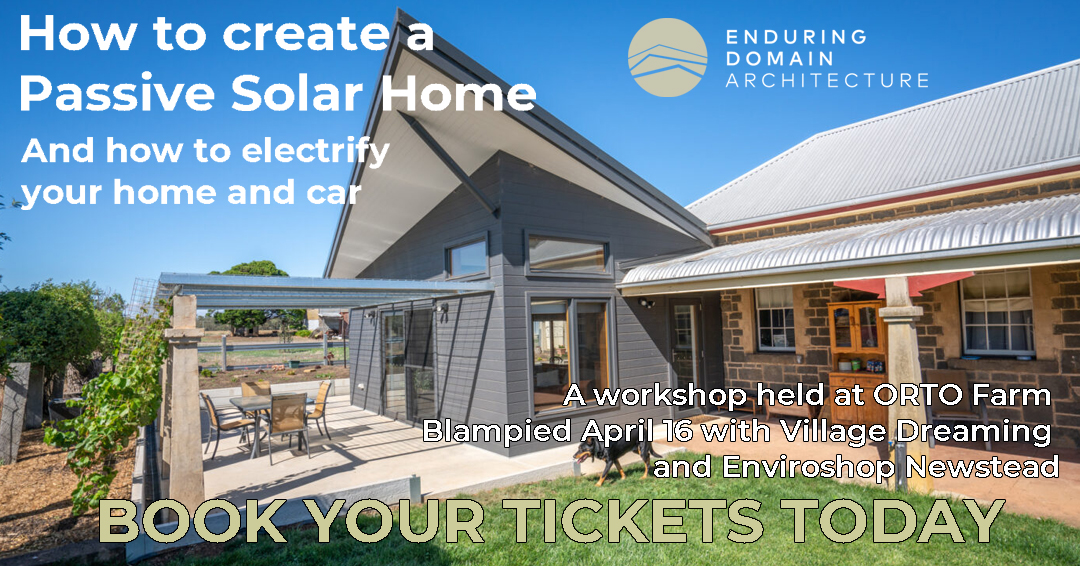 22 Mar

Masterclass Workshop event

Enduring Domain together with ORTO Cooking School and Permaculture Farm in Blampied are proud to present this Masterclass workshop event, How to Create a Passive Solar House and Electrify your Home and Car.

Now is your chance to sit down with us to bring dreams into reality, on April 16th 2023 – Sunday 1-5pm.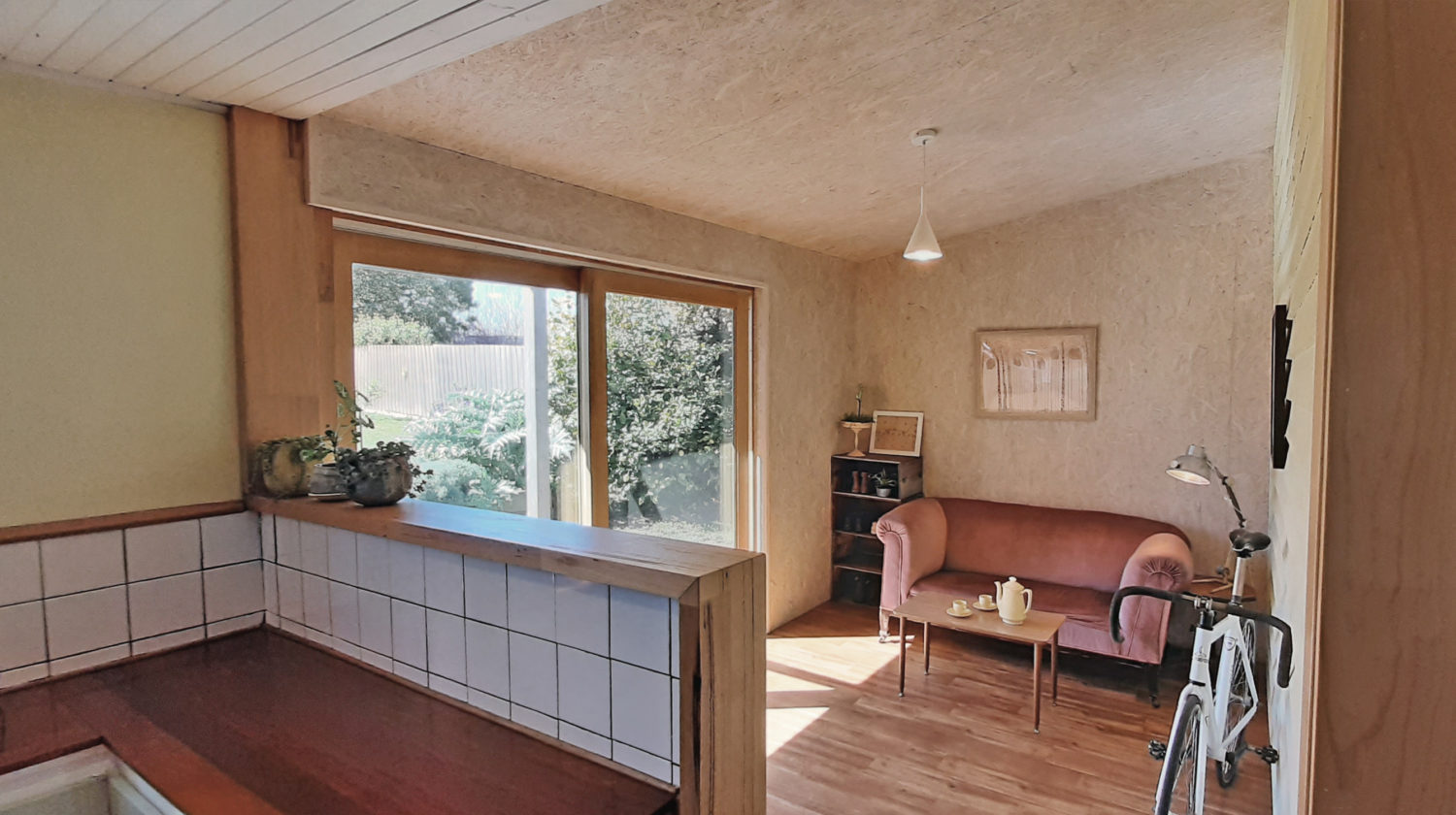 Village Dreaming
based at the stunning Orto Farm in Blampied is bringing together Enduring Domain Architecture &
EnviroShop Newstead
, experts in their relative fields, to discuss 'How to Create a Passive Solar Home and How to Electrify your Home'.
This will be more than just a checklist of design features. Architect Matt Turner will draw on his 20 years experience of designing energy efficient and environmentally sustainable homes in Central Victoria to share some of the lesser known key aspects of getting your future-proofed and year-round comfortable home right.