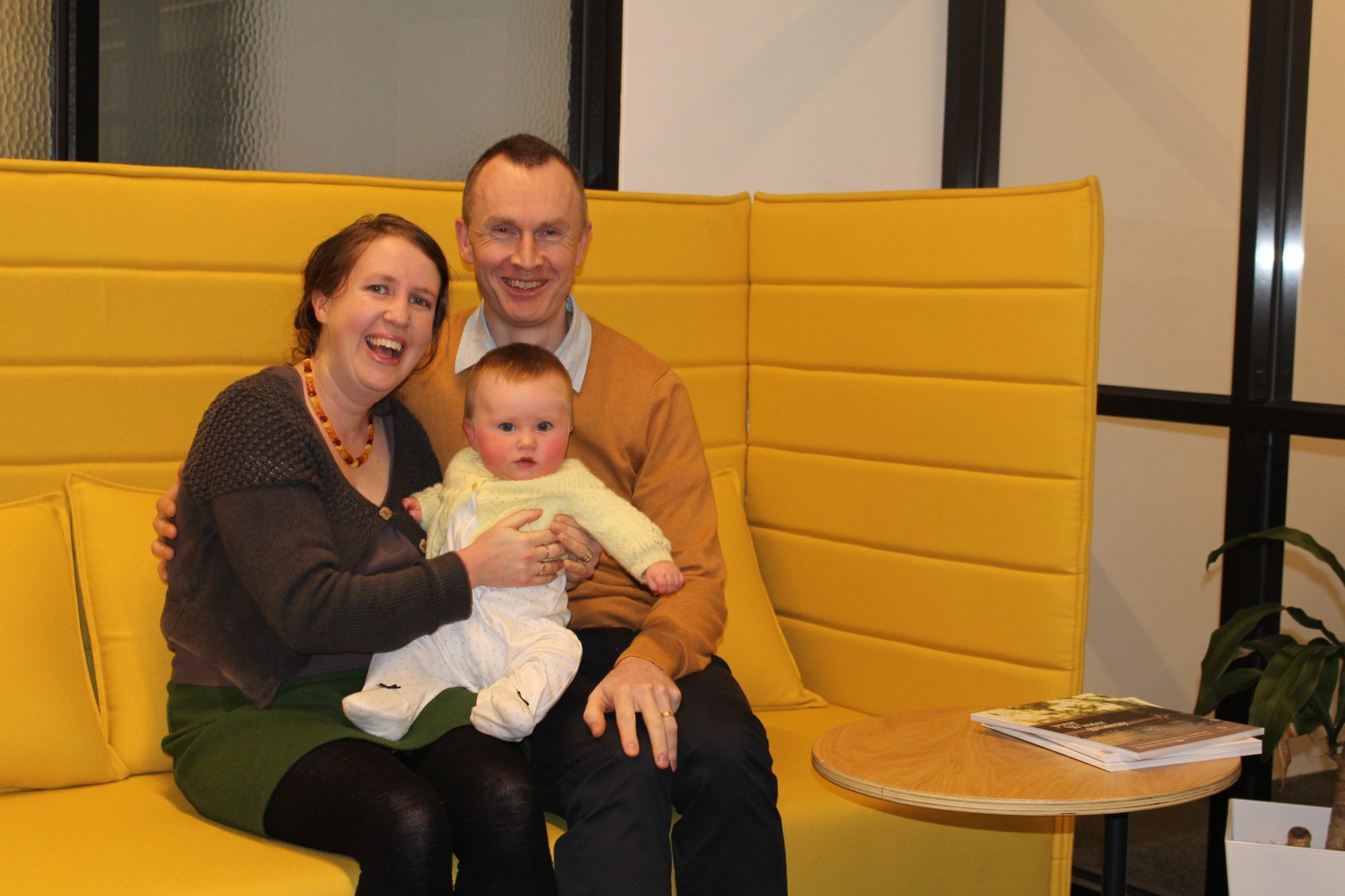 03 Oct

In the Media – Secrets Magazine

As featured in the Spring issue of Secrets Magazine
Passion for Designing Energy Efficient Buildings
One of the first buildings that Architect Matthew Turner ever designed was a strawbale house for his mother. It was an unusual design and material, but they had a good builder and faith in their junior architect. While the new homes that went up next door took the conventional approach of cutting into the hillside, Matthew decided to step his house down the slope, resting the concrete slabs on three levels with minimal interference to the natural topography. In addition to looking like it was working with nature, it also had north facing windows to every single room and retained a cosy 18 degrees during winter without any heating. For a couple who were approaching retirement, the near removal of heating and power bills is one of the most liberating achievements I think most of us could look forward to.
Fast forward fifteen years and Matthew now has the privilege of specializing in sustainable homes and non-residential buildings through his firm Enduring Domain Architecture.
Working in a niche field
"In my formative years designing energy efficient buildings was a real niche and there wasn't as much awareness in the public as there is now about the benefits of building this way. To my mentors and other people working in this space, it was a passion, and it seemed like common sense to create homes which would be suited to their climate and provide comfort without the cost. Commonly natural materials were used and these brought an inherent beauty to the designs as well."
Today the practice of environmentally sustainable design is more widely understood and appreciated and there are more materials products available. Although he appreciates that not everybody wants to live in a home that seems alternative, its fair to say that the desire for comfortable, healthy and economic shelter is shared by all. A home designed for energy efficiency and longevity will first and foremost be a comfortable and healthy place for anybody who resides there. The fact that there will also be benefits to the environment which extend beyond your property boundary is a cause which increasingly cannot be ignored.
"With my clients my main concern is not the motive behind why they want to build sustainably." says Matthew. "Its not my job to judge, but to help them get the best result they can with what they have."
With so many options out there now of how to go about getting a new house, for example pre-fab or off-the-plan options through a builder, the common question of why go to an architect deserves a good answer. In doing so, Matthew talks about how he works with clients.
"My general role is to be a kind of mediator. You need to understand what your client wants and what they expect their home to be like, how it will feel and how it will perform. Then I try to exceed that expectation, because generally speaking the vast majority of people have spent most of their lives living in a leaky old Victorian weatherboard home and its difficult to imagine being warm in a place like Ballarat without a heater running all the time. To create something of basic improved thermal performance is easy. To address the clients particular brief and budget, the characteristics of their site, planning and building regulations, and to then combine all these technical constraints into something both physically comfortable and emotionally joyful, this is the real challenge. This is why you work with someone who understands the importance of considering all these things."
Prioritizing your building budget
The question of cost surely ranks near the top of the list for those considering building and the challenge to provide high quality on a budget comes down to how you view the long-term value proposition. For a lot of Matthew's clients, they are ordinary young families or impending retirees without big budgets, but they still have the same needs and desires as anyone else.
"If we can design a home which uses space efficiently, doesn't have any unusable nooks then we can keep the building footprint to a practical minimum. Then I'll ask, with your budget would you like to have an amazing kitchen with pricey benchtops, or would you like to put that money into really high-quality windows and improved insulation which will introduce light and capture warmth. These are the kinds of decisions we make which can mean the difference between you working for a house or the house working for you. We can make a more considered home that will be comfortable to be in year-round, and cheaper to run from day one. This means paying off your mortgage quicker or having extra money to put into a family holiday."
Matthew and wife Rachael will apply these principles to building their own home for themselves and daughter Maeve in the near future.