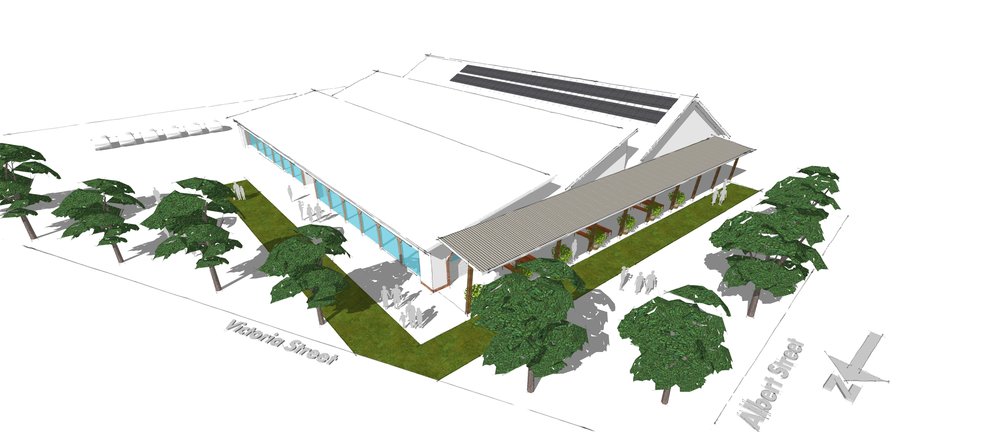 13 Jul

Do we have to stick to the same old formula?

When I saw the proposal for the new supermarket in Creswick, I thought, surely our town deserves better than that. Objections have been made based on traffic management, proximity to the skatepark and environmental effects on the nearby creek.

But what about environmental sustainability and appropriate style? I literally spent 2 hours mocking up my own concept this morning of how a large commercial building on this site could provide shaded outdoor eating and retail spaces along the street-scape, shading the building from the hot afternoon sun, while having a glazed north frontage that can take advantage of the winter solar heat gain and provide passive viewing of the water and skatepark.

And how about using some materials and forms which are reminiscent of our historical past, but are used in a way which will create an enduring heritage for the future, imbibed with the values we hold dear today. What will concrete tilt-up panel and mock heritage facades say about our values in 100 years from now, or even 5 minutes from now?

If new public and commercial buildings are all about sticking to the same formula and just providing a cheap means for someone to make money, we will lose the character of our towns which drew us all to live here in the first place.

Surely we can do better.

North-west aerial view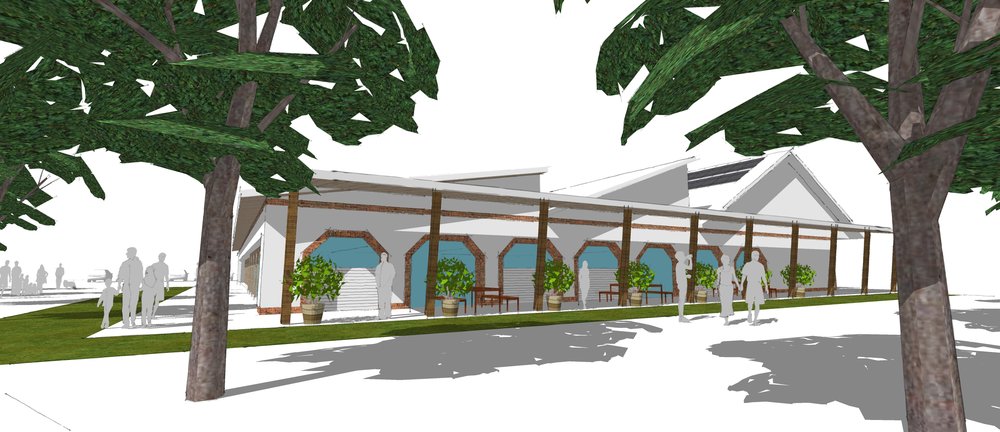 The Albert Street facade, the skillion roofs give a hint to the historical gable roofs of the area but in a contemporary manner. The steeper pitched roof to the rear is ideal to mount a large array of photovoltaic panels to generate power for the site.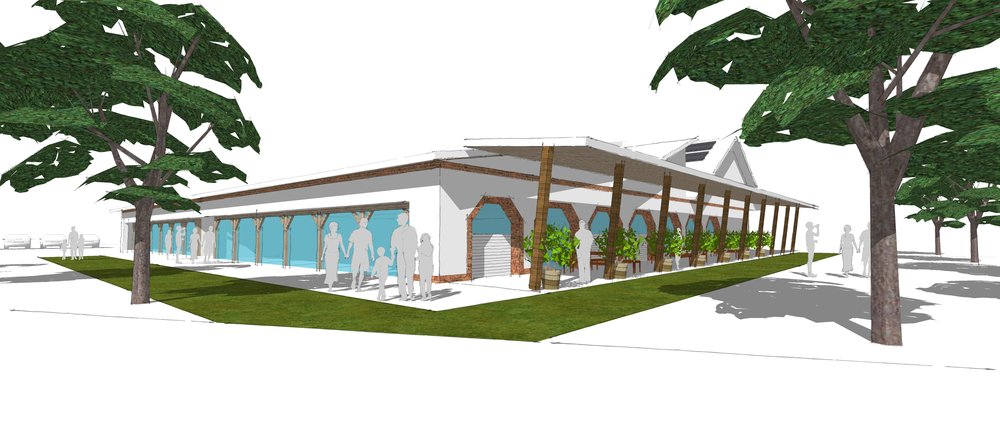 Corner of Albert and Victoria Street. A great opportunity for public gathering space, connecting with food and retail spaces along the edge of the new development.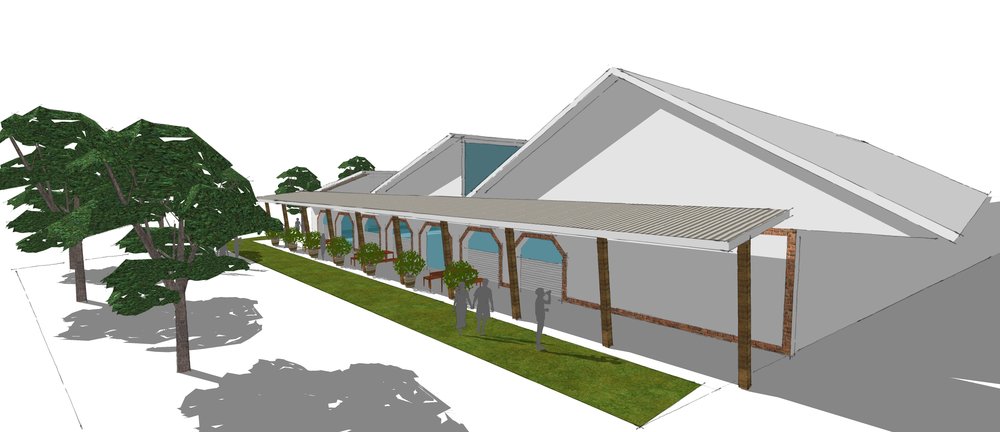 Looking from the south-west end of the site. A roofed colonnade gives afternoon shade and creates a transition between the public and private realms.