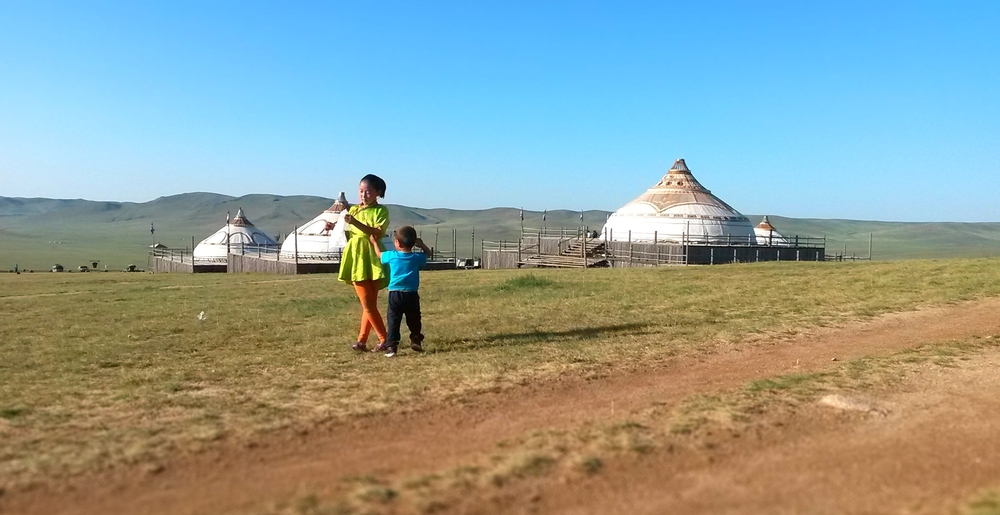 12 Sep

Domain of the Nomad

Many people have the opportunity to travel but due to lack of motivation and inspiration do not take it.

I am not one of those people.

My university studies provided a perfect catalyst to take up a student exchange position to enable me to experience the architecture of foreign countries. This soon grew into a passion for studying traditional building design, 'indigenous' architecture associated with a particular region and culture. Lets call this 'vernacular' architecture.

What fascinates me about vernacular architecture is that it has existed since humans first thought to fashion some bark and branches together to form some rudimentary shelter, while the profession of architecture as we know it today has accounted for a relatively minuscule contribution to the history of the built environment.

I have been travelling the world ever since to study iconic examples of vernacular architecture and to learn what elements of these typologies could be used to improve the functionality and joy of our own homes and workplaces. In countries like Australia our building materials are fabricated first and foremost to comply with strict codes and standards. Building methods are far from innovative and aim to meet only the minimum requirements for thermal comfort and energy efficiency. When you think about non-tangible qualities of a defined space such as light, perceived volume of internal and external spaces, how your bedroom makes you feel when you wake up in the morning, or if your living room provides an amphitheater to inspire the mind, chances are these will not be part of a list of inclusions from most construction companies.

Allow me to introduce the Mongolian yurt.
I'll admit, my main reason for travel to Mongolia was to participate in a multi-day mountain bike race. If any of you have ever done any travel by bike you will know that the relatively slow pace and complete exposure to the elements is the best way to experience a landscape.
The yurt is a fully demountable shelter that can be packed down into a number of bundles that are transported by horse to another location. The nomadic families who dwell in them will move two or three times a year according to the seasons to be able to find food and more favourable climes for their cattle. The temperature range from winter to summer is an astounding -45dC to +30dC and the yurt is designed to protect and nurture its occupants in what can be a hostile environment. A timber trellis frame is wrapped in thick layers of felt which is both durable and waterproof. The Mongolians were known as master felters and although there may not have been a lot of timber available for building more permanent structures, one thing they had a lot of was sheep and goats. As well as providing meat and milk they were also a renewable source of wool from which to make clothing and yurt 'cladding'.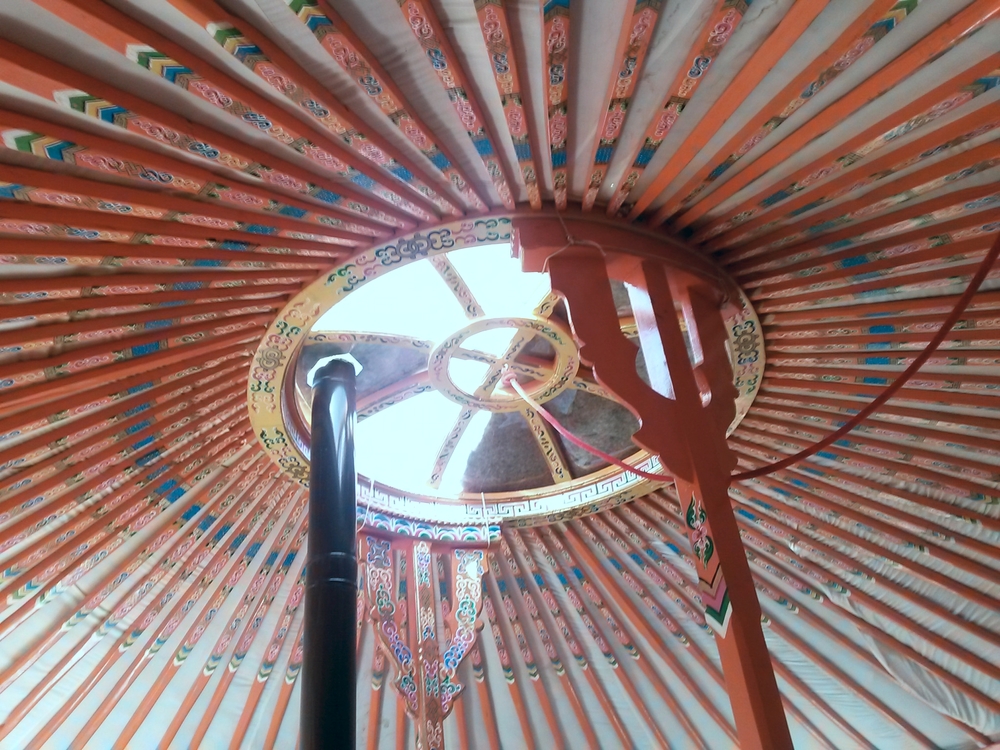 Inside two central poles hold up the roof wheel. The roof wheel has an adjustable flap that allows light and ventilation, and in these more permanent yurts we stayed in there was also a small wood stove with a flue penetrating through the roof wheel. Small rafters all individually hand painted radiate from the roof wheel and bear on the circular trellis wall.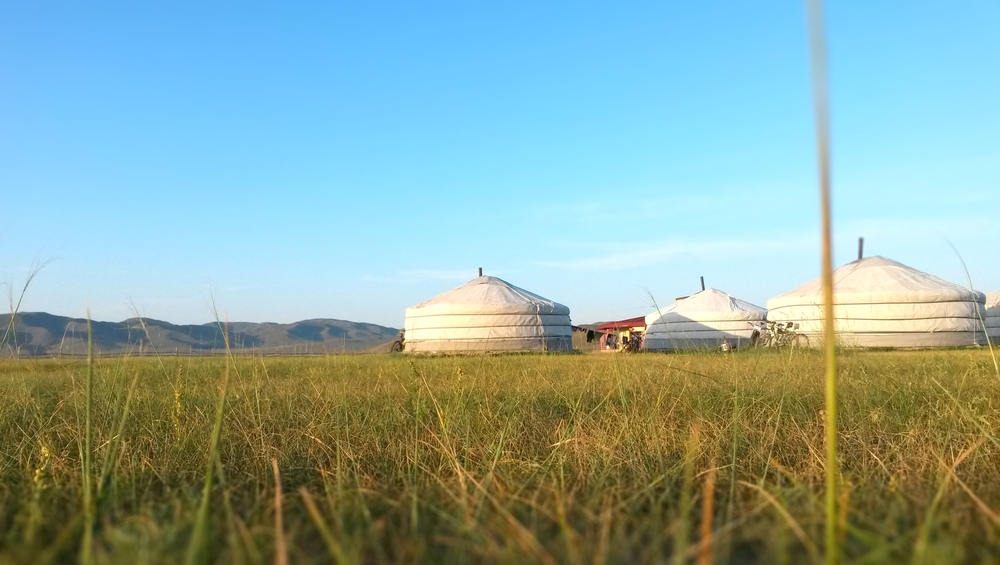 When you look at the scale of these humble dwellings against the backdrop of the immense Mongolian Steppe they are not obtrusive at all. They do not offend the eye when admiring the untainted landscape. The fact that these are nomadic shelter means that once the family packs up and leaves then there is no sign that they were ever there. No environmental impact, yet life thrived around the yurt for the time that it was there.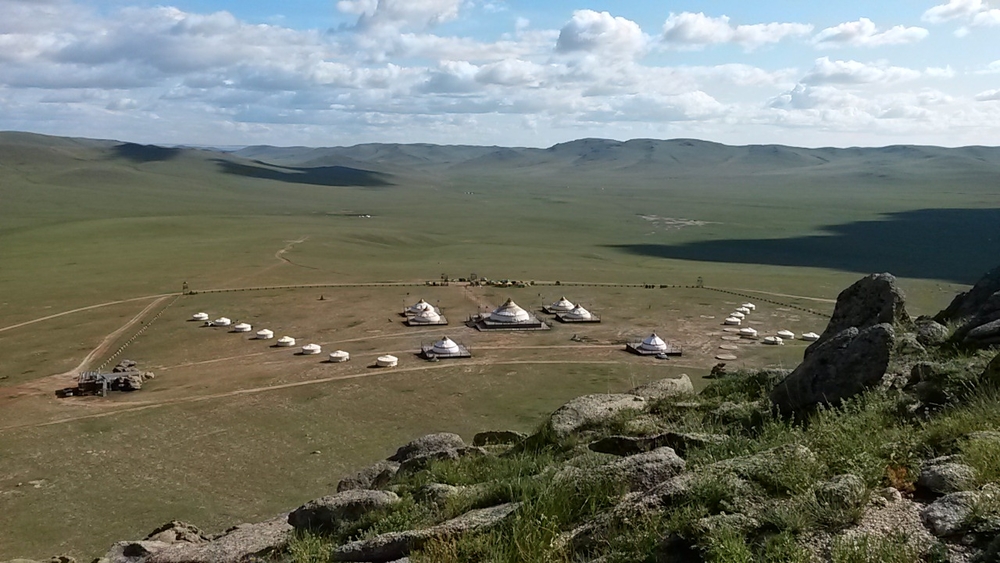 Merely marshmallows bobbing in a sea of green carpet. Although this camp here is a more permanent one, for the tourists.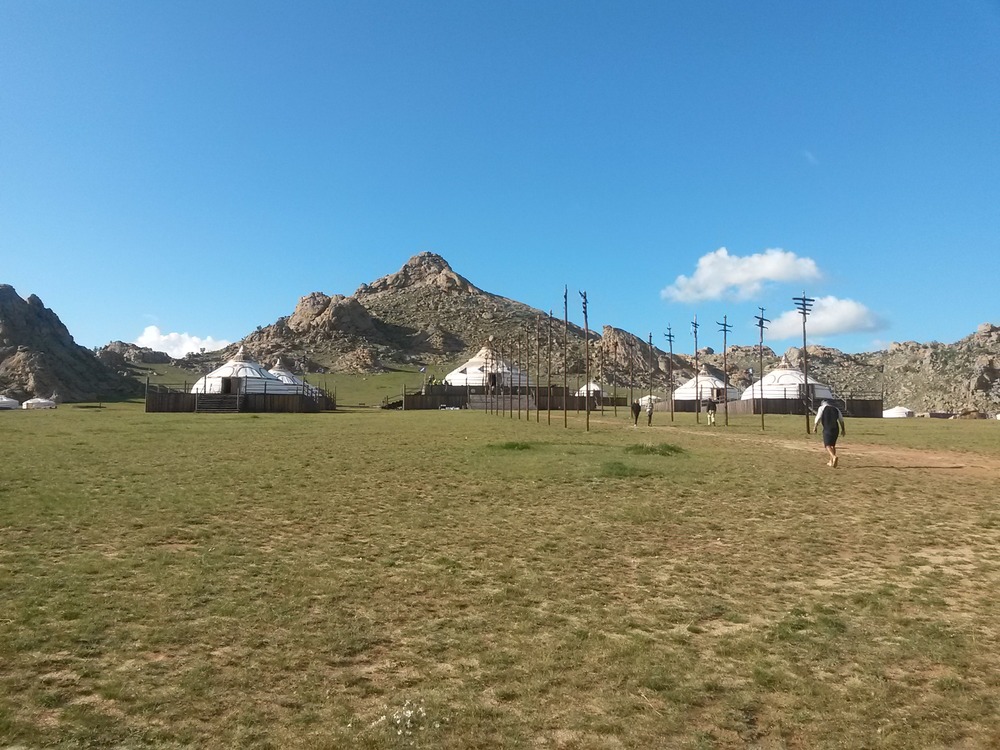 The large central yurt is the prominent gathering space, with room for 100 people. With the cold wind and rain outside it was simply the most comforting and restful space to be in, where many small groups could converse quietly without the reverberation caused by hard materials.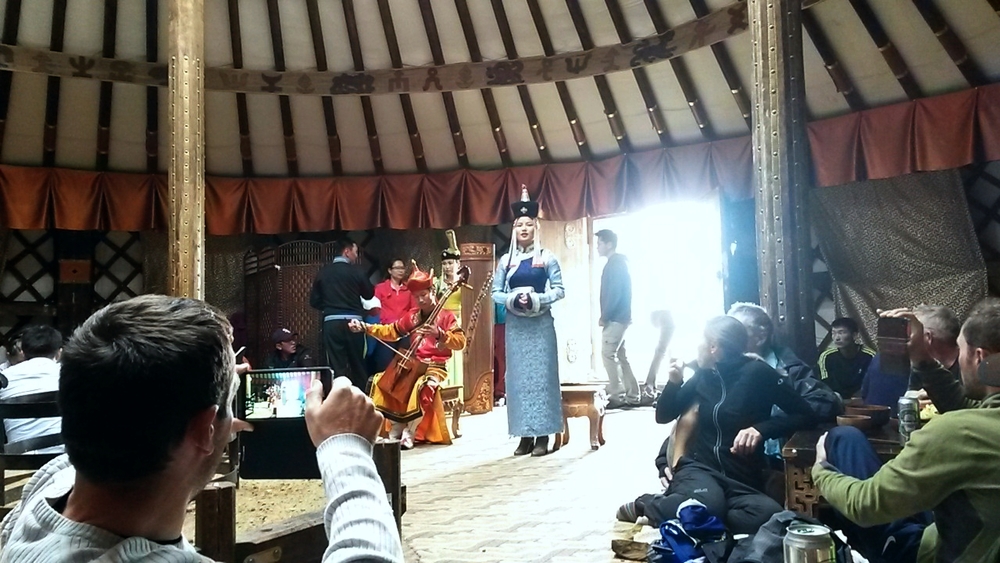 It was like a soft felt version of the Pantheon in Rome, but where you could take your shoes off and sit on a beautiful rug.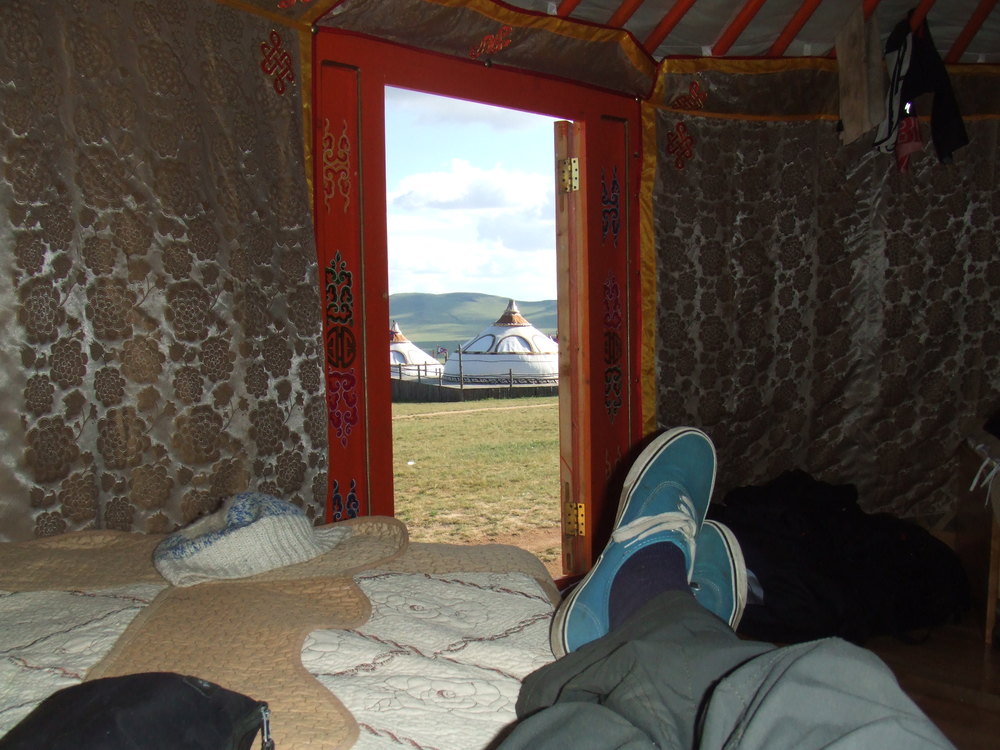 After a week of hard slog on the bike, this was the first thing I did when I finished. I lay in my little yurt and looked out at this view. I wanted for nothing. To say a building can nourish the soul and bring joy to the spirit are very abstract and unquantifiable concepts. It is something very difficult to include in a clients brief when designing a house for them, however when you have experienced this first hand then it becomes something to aspire to, something achievable, and something absolutely necessary!